It's amazing how pets can sense our moods and know when something is wrong and different. If you show the slightest "inkling" of stress or nervousness ,they will react and not always in a positive manner.(shades of kitten and puppy behavior)
Bring in a few boxes, assemble and tape them while talking with your pet. If you are showing happiness they will be okay.

The whole gang is watching who?

Then encourage a little play time ( put a toy inside a box and show them how to fetch it)that shows them not to be afraid of the boxes. Cats can be even more fun with packing materials, especially when you play inside a box with crumpled packing paper playing fetch.
Engaging them keeps them calm so as things change in their environment they are  not afraid of the boxes, and you moving and changing things.
If renting a new place make sure pets are welcome and what the rules are. Then make sure you can follow the rules.
If buying a place keep in mind the space you need inside and outside for your pets.
If your move is local make a date to go to the new place with your dog. This way he/she can walk around doing the "sniff test" and get a feel for the new place inside and out. Maybe even a walk down the street or around the block.
As you continue to bring in more boxes and packing supplies try to keep upbeat kinda "sing songy", so they stay happy and calm. Make sure your "Box room" is safe so pets don't get hurt on anything or spooked by something falling or settling.
The room or space that you would call their favorite place, leave it for last, that way they still have their "safe place."
As time gets closer to moving ….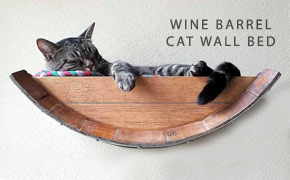 If you are using crates and your pets are not happy about them, (for small dogs and cats) walk them around the house inside the crate for a few minutes, then give them a treat. Each day try the walk around again increasing the amount of time and of course rewarded with treats. With larger pets move the crate to different rooms and encourage your pet to get inside ( favorite toy or different treat), such as carrots ( check with your Vet for your dog) most dogs go crazy over them . Next take a few short rides in your vehicle, this will help to ease  their fears and make  on moving day a little less  traumatic.
Do we have to move?
Talk with your Vet about "Calming Chews", " CBD pet products", they are non-toxic and work very nicely in keeping your pet in a calmer, AND not in a totally drugged out state. I've used them and they do work wonderfully. You can visit our "CBDO" Store page.
 Also great for Thunder Storms, Fireworks or any other occasion that causes stress for your pets.
Also talk about micro chipping if your pets don't have it. (Pets have been known to escape the new surroundings to get back to their old home- and chips help recover them).
Moving day is tomorrow


If moving more than two hours away stop for a "walk, water and bathroom break."  When you arrive at your new home repeat the "break", since it will take time to unload your truck.
MOVING DAY HAS ARRIVED
Moving day is here and without letting on any stress or anxiety you have to your pets follow your regular morning routine and carefully and nicely get them into the "safe room". If possible lock the door, so there's  no chance of escape. If this isn't a good choice and the temperature is down put them in your vehicle in the shade, and windows open three inches for air circulation. Don't forget their beds, blankets or favorite toys( to keep them comfy).
If you are moving out of town make sure you take a gallon or so of water that your pets having been drinking with you so they don't have upset stomach from the change of one town to another.
Remember to place your pets supply boxes at the rear of the truck, I'm sure your vehicle is getting quite full with everything you want to keep, where you know where it is.
Hopefully you have been able to schedule a few days off to unpack necessities and help your pets to adjust to their home.
After a day or two do a short errand leaving them home alone inside the new house.
Never leave your pets outside alone in the yard for the first fee weeks.
If you have indoor/outdoor cats  Don't Let them Outdoors ! We made that mistake and finally got "Tippy" back 3 days later.  After a few weeks they will tell you they want out. that's when they start behaving badly, digging in plants, taking children's toys, you'll know.
You've just moved in Now-
Don't buy new toys etc. for a few months. Pets need to adjust and settle in to their new home. As you make the new house look like the old one, and maybe smell like the old one (air freshener if you used it) they will start to relax and the adjustment will be easier and faster.

Keep the daily routine the same, feeding walking backyard and playtime. This helps your pets to feel loved and that it's okay to be in the new house.
As soon as you can make an appointment with the new Vet, for a  "meet and greet". The new Vet can also check to see if there are any signs of physical or anxiety issues.
Happy  Moving!!
For other information on moving and/or your pet's behavior and care you can also visit The ASPCA , and/or  petcentric for great tips and a fun read.
Hope you've enjoyed the read
If you have any questions comments or suggestions please leave them below and I'll get back to you within 24 hours.